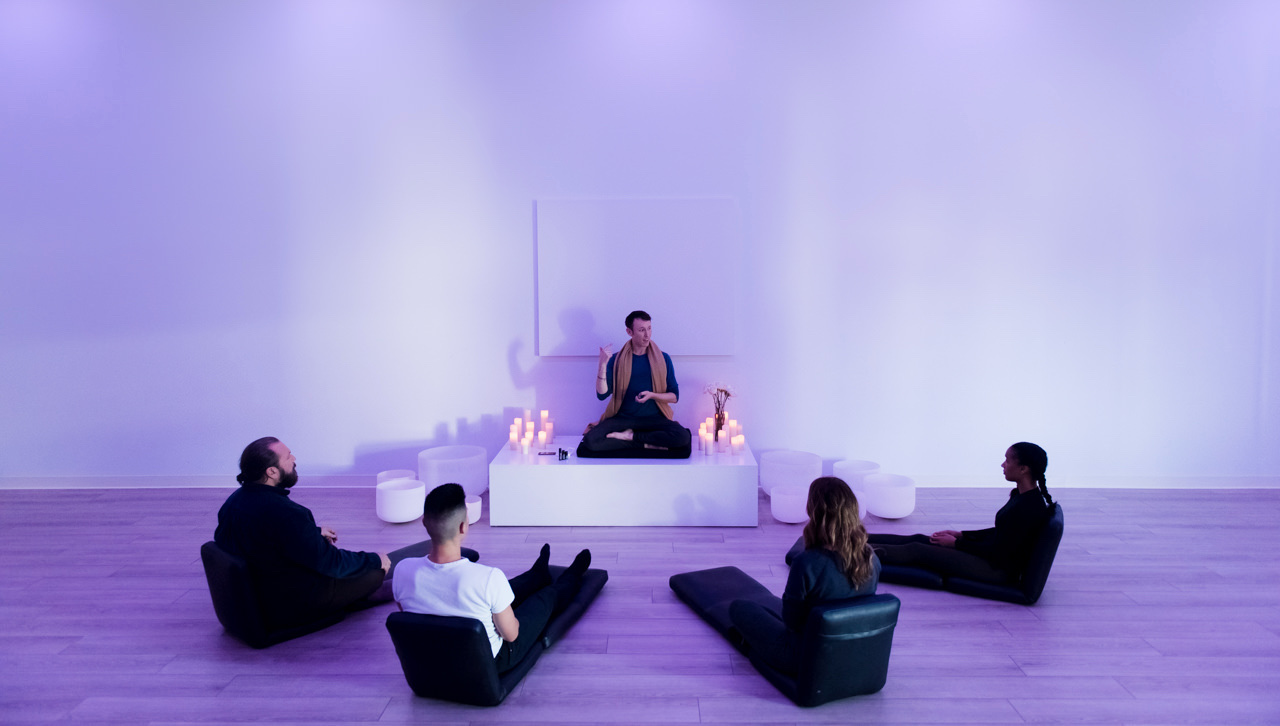 Restorative Aromatherapy Meditation and Yoga - Friday September 27th 6:30pm
Essential oils are distilled plant medicines that have the ability to help us return to wholeness through physical, emotional, and spiritual healing. This guided meditation is curated and designed around a new essential oil each week, which will assist you to anchor in the present moment, align with your inherent power to heal, and arise into an enlightened state of emotional wellbeing. Come soak in this ionic bath of aromatherapy and goodness and allow your nervous system to receive a total reset.
Sacred Sanctuary Space: Yoga Practice - Saturday September 28th 10:00 am
Peace on the planet begins with peace at-home in our own bodies. We can't bring peace to others if we are stressed, reactive, and dysregulated. In this transformative yoga practice, you'll explore how to create a safe internal environment so the body to heal and experience peace.
Because we know through science that the issues live in our tissues, this practice is designed to give you the space to unravel any tension from past life experiences, inherited trauma, or day-to-day stress. We'll explore how the body is a channel through which we process and express energy. Through yoga postures, dance, breathwork, meditation, and ceremony, you'll create your own inner sanctuary--an internal environment that is optimal for healing.
This is a transformative opportunity for you to integrate the mind, body, and heart into one fully-expressed, supercharged vessel for healing and peace.
*This workshop is accessible for all bodies and abilities. Beginners are welcome + advanced practitioners will be challenged.
Finding Middle Ground - Saturday September 28th 2:00pm
Talk, Meditation, and Q+A Session
What role does our personal healing play in the collective healing of humanity?
We live in a time where we are being called to awaken to our personal power--to be agents of change and peace. As we see in our world, tensions are rising so that we can confront and heal the traumas from our past, which have been building beneath the surface of our individual and collective awareness.
Each of us plays a unique part in this healing process, and this talk + community workshop is an exploration of how YOU can step into your power as a peacemaker + healer in your family, work, and community.
In this intensive workshop, you'll learn...
> Tools to ground and anchor the body as a vessel for peace--despite surrounding conflict
> How to build better boundaries that protect your energy and allow you to show up more powerfully in the world
> Opportunities to go deeper on your own healing path
> Breathing techniques for tense moments
> Skills to listen amidst conflict
> The impact of consciously setting intentions throughout your day
> The power of humility and prayer as tools to enhance your impact
> Practical skills to step into zones of conflict with grace, awareness, and curiosity.
> How community is medicine.
Join Shannon for a transformative, fun, and meaningful workshop that will leave you ready to step into the world in a whole, new way!